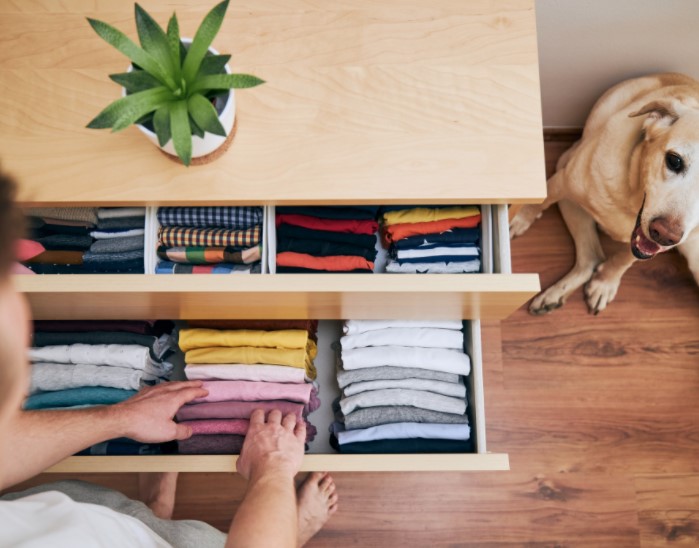 Organizing a home seems like a significant challenge. Fortunately, there are easier ways to make this happen. In less than an hour per day, it is possible to organize a home from top to bottom. Getting these unnecessary items out of the way might even prevent people from stubbing their toes! How can this be possible?
Start Getting Rid Of Unnecessary Items
Start by creating two boxes. The first box should have the word "donate" written on it. The second box should have the "trash" written on it. Then, go through every room in the home. Find items that can be donating. Take them to a local Goodwill or Salvation Army. Remember to get a receipt because these items may be tax-deductible, as long as you work with a trained tax professional.
Then, take items that can be thrown away and place them in the "trash" box. Be prepared to throw these out. This will instantly create more room in the home.
Target The Spice Cabinet
A lot of homes have unnecessary space wasted in the spice cabinet. Think about organizing them alphabetically. Be sure to check if any spices have expired, as they might need to be tossed out. Once the spices are all in the right spot, there will be a lot more space in the kitchen. That way, it will be easier to organize utensils, appliances, plates, bowls, cups, and the pantry itself.
Time To Deal With The Decorations
Once the holidays are over, it is time to organize the decorations. Make sure that each holiday has its own separate box. Then, make sure the boxes stack on top of each other. With a separate box for each holiday, it should be easy to store all the decorations in one place. This will free up a lot of other space in closets, storage areas, and cabinets.
Get The House Organized In An Hour Per Day
Concentrate on each small area, going room by room and "decluttering" as it will create a lot more space in the home, and in sections, it is easier to get everything organized. Ensure that everything has its place. It might even be helpful to write this down somewhere. Even though it might take some time to get used to it, having more open space in the home is never a bad thing!