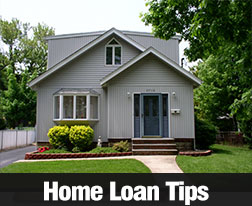 What happens if you go through a tough financial period and you find yourself behind on your mortgage payments for your home?
If you are missing mortgage payments and are having difficulty paying, this can become a serious problem. Even just one missed payment can be difficult to catch up on, and if you are in this situation it is important to get help right away.
Contact Your Lender
The first step in this circumstance should be to get in touch with your mortgage lender to explain the situation. Simply leaving things alone and not explaining why you have missed a payment will just make things worse.
When people are struggling financially, they avoid calling their creditors for as long as they can. This is usually the wrong strategy to have if you want to make sure that you keep your home.
When you speak to the lender, you can explain why your payment is overdue. For example, perhaps you were laid off from your job or you have been sick and unable to work. If you have a good payment history and you are the one to initiate contact, the lender may be more likely to consider options for you to repay the mortgage.
Consider All Of Your Options
Is there a relative or a friend who could lend you enough money to pay off your missed mortgage payment? Could borrow from your insurance policy? Is there a way you can sell something that you are not using or cut back on other expenses?
Perhaps you could work a part time job on the side to earn more money. There are a number of ways that you could come up with the extra cash and make the mortgage payment.
However, be careful with payday loan companies or other short term lenders, as they may charge extremely high interest that can make it even more difficult to get out of debt later.
Loan Modification
In some circumstances, you might be able to arrange with your loan servicer to permanently change one or more of the terms of your mortgage contract so that your mortgage payments will be more manageable for you.
This could include reducing your interest rate, adding the missed payments to the loan balance or extending the term of the loan. A loan modification can be a good idea if you are facing a reduction in your income that will last for an extended period.
If you are struggling financially and you have missed a mortgage payment, don't panic. Instead, follow these steps to make sure that you deal with the situation well and get back on track.
To find out more about getting a mortgage on your Santa Clarita home, contact your trusted mortgage professional today.