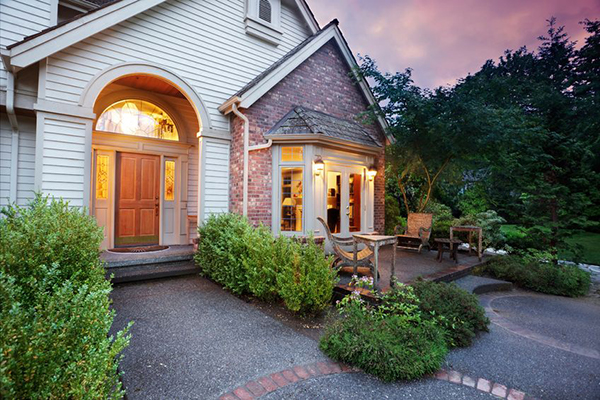 According to the S&P Case-Shiller 20-City Home Price Index, home price growth in May dropped to a seasonally adjusted annual rate of 5.20 percent as compared to April's reading of 5.40 percent. Analysts said that low mortgage rates continue to support housing markets, but also noted that affordability due to rising home prices is sidelining some would-be buyers. High demand for homes coupled with slim supplies of available homes have driven prices up for months; analysts said that "tentative signs" of slower gains in home prices were seen.
New Home Sales Hit Highest Level Since 2008
David M. Blitzer, Chairman of S&P Dow Jones Indices, cited high home prices and sales of previously-owned homes as contributing factors to a healthy housing sector. Slower home price growth in high priced metro areas may indicate that home prices are topping out in cities including Los Angeles, San Francisco and Seattle. With home prices out of reach in high demand metros, it's likely that rampant home price growth seen in recent years will have to slow in spite of pronounced shortages of homes and high demand in many areas.
Building more homes is the only way to combat outsized competition for homes and astronomical home prices. According to the Commerce Department, June sales of new homes jumped to 592,000 as compared to an expected reading of 562,000 and May's reading of 572,000 new homes sold on a seasonally adjusted annual basis. June sales of new homes were at their highest level since February 2008.
Rising Rents Increase Demand for Homes
The national average price for a new home rose to $306,700 in June, while the supply of available homes sank to 4.90 percent. Real estate pros typically consider a six-month supply of available homes a typical reading. 574,000 new homes were sold in the second quarter of 2016, which was 10 percent higher than the reading of 524,000 new homes sold in the first quarter of 2016.
A report on rental vacancies is due out on Thursday. Rapidly rising rents have recently contributed to higher numbers of first-time buyers looking to buy homes and could continue to strengthen demand for available homes.