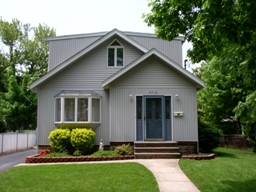 Last week's scheduled economic news included reports on new and existing home sales, the FHFA House Price Index, weekly reports on mortgage rates, and new jobless claims. The week finished with a report on consumer sentiment.
Existing Home Sales Fall as New Homes Sales and Home Prices Rise
The National Association of Realtors reported that home sales for pre-owned homes fell in August. Analysts expected sales of existing homes to reach a reading of 5.52 million sales on an annual basis, but the actual reading was 5.31 million existing homes sold as compared to July's reading of 5.58 million pre-owned homes sold. Rising home prices were cited as a primary reason for the drop in sales.
FHFA's House Price Index for July reflected the trend of rising home prices; July's reading was 0.60 percent as compared to June's reading of a 0.20 percent increase in home prices associated with homes with mortgages owned by Fannie Mae or Freddie Mac.
Sales of newly built homes reached the highest level since early 2008 in August, evidence that demand for housing is strengthening heading into the fall. Home builder sentiment is at its highest level in nearly a decade according to a survey earlier this month from the National Association of Home Builders
Mortgage Rates Fall
Freddie Mac reported that average mortgage rates fell on Thursday; the rate for a 30-year fixed rate mortgage was 3.86 percent; the average rate for a 15-year mortgage was 3.08 percent and the rate for a 5/1 adjustable rate mortgage dropped by one basis point to 2.91 percent. Discount points were 0.70, 0.60 and 0.50 percent respectively.
Jobless Claims Also Rise As Consumer Sentiment Fell.
The number of Americans seeking unemployment benefits rose slightly last week yet remained at a low level consistent with solid job growth. The Labor Department says weekly applications for jobless aid rose 3,000 to a seasonally adjusted 267,000. The four-week average fell to a 15-year low last month.
The University of Michigan says consumers lost confidence for the third straight month in September, worried about bad news about the global economy. Consumer sentiment index fell to 87.2 this month, lowest since October 2014 and down from 91.9 in August. Richard Curtin, Chief Economist for the survey, said consumers are worried about signs of weakness in the Chinese economy and continued stresses on Europe's economies.
What's Ahead
This week's economic reports include Pending Home Sales, the Case-Shiller Home Price Index, Core Inflation, ADP Employment and the government's Non- farm Payrolls report. The national unemployment rate and Consumer Confidence Index for September are also slated for release this week.