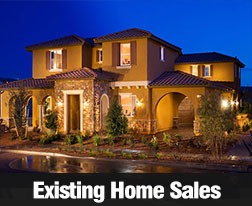 Existing home sales for September fell by 1.90 percent from August's revised reading of 5.39 million sales to 5.29 million sales. Economists had expected 5.30 million sales for September, so a slow-down in existing home sales had been anticipated.
The National Association of REALTORS cited higher home prices and mortgage rates as factors contributing to fewer sales of previously owned homes.
Home Prices Easily Outpaced Income Growth
According to Lawrence Yun, NAR's chief economist, home prices "easily outpaced income growth." Consequently, affordability has fallen to a five-year low. Mr. Yun also indicated that a government shutdown was expected to affect home sales in October.
NAR also cited a "notable increase" in federal flood insurance premiums as a deterrent to homebuyers in flood zones. The premium increase was set for October 1.
There is some good news. The NAR reported that existing home sales had increased from 4.78 million in September 2012. As compared to the reading for September 2013, this was an annual increase of 10.70 percent in existing home sales.
This increase represented the 27th consecutive month for increasing sales of existing homes on a year-over-year basis.
Higher National Median Home Price
According to the NAR report, the national median home price increased by 11.70 percent to $199,200 as compared to one year ago. This was
the 10th consecutive month of double-digit year-over-year increases in existing home prices.
NAR estimated that it would take five months to sell the 2.21 million previously owned homes currently available, which indicates that available existing homes remain in short supply.
Sales of distressed properties rose to 14.00 percent share of existing home sales, up from August's share of 12.00 percent. August's level was the lowest share of distressed properties sold since NAR began tracking monthly sales of distressed properties in October 2008. Sales of distressed properties during September included 9.00 percent foreclosed properties and 5.00 percent short sales.
Distressed properties typically sell for less than market value; fewer distressed properties included in existing homes for sale would contribute to higher prices. September's percentage of distressed sales is down by 10 percent year-over-year.