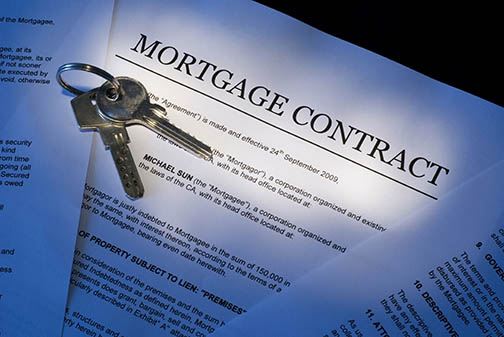 If you have a good credit history and are prepared to invest in a home, you may be feeling pretty confident about the mortgage process. However, it's important to be aware that there are things that can have a negative impact on your application. Whether you've just submitted your documents or are getting close to it, here are some things you may want to avoid.
Acquiring New Credit
It may seem silly that something as minor as a new credit card can be a mark against your credit, but applying for new ones can be a bad sign to lenders. The problem is that this can be signal an unmanageable debt load, so you may be considered a high risk for not being able to make your payments.
Forget To Pay Your Bills
It's easy enough to get lulled into the feeling that your mortgage application will be approved, but this doesn't mean that you should forget your financial responsibilities. If you've had poor credit in the past and neglected paying your bills on time, now is not the time to do this. Instead, ensure that you're paying all bills and any applicable minimum payments in advance of the due date so your credit score is not impacted.
Close Old Credit Cards
Many people think that closing out old credit cards can be a positive financial step forward and a good way to streamline their finances, but this can cause damage to your credit score. Because closing a credit card will change your available balance and bump up your debt load, it may mean that your debt percentage will increase. Instead of risking this, leave them active until you've received approval.
Quit Your Job
Few people will have the ability to quit their job when they're applying for a mortgage, but doing this or incurring other fluctuations in your monthly income can cause problems with your application. If you are self-employed, there may be peaks and valleys in your finances, but a huge shift in what you bring home can show lenders that you're not a solid bet.
There can be a lot of stress that comes along with the mortgage application process, but by paying your bills on time and staying on top of your payments, you can avoid negatively impacting your approval. If you're currently on the market for a mortgage, contact one of our mortgage professionals for more information.