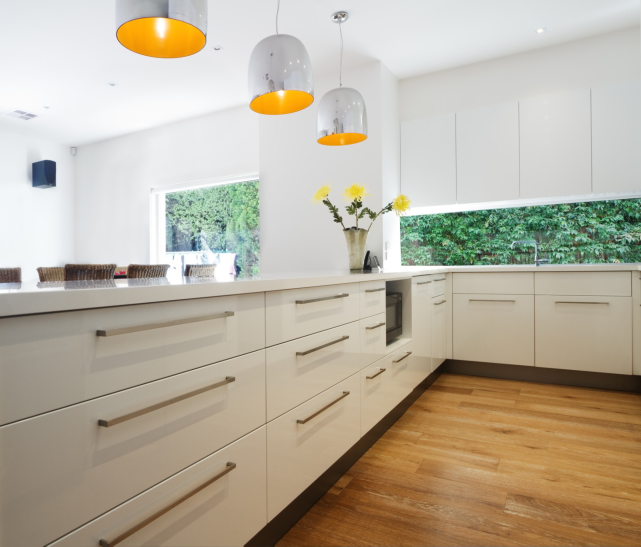 Homeowners who are thinking about listing their home for sale in the coming weeks or months may be focused on improving their home to help it sell more quickly, but there also may be a focus on adding value to the home in the process. While each home is unique, there are a few projects that most homeowners would benefit from. In fact, these are a few simple and easy projects that can typicaly be completed over the course of a weekend; that can add value and desirability to the home.
Replace The Front Door
The front door has an impact on curb appeal, and it also is one of the primary features that buyers will see when they approach your home to take a tour. Replacing an older door that lacks style or that is plagued with signs of wear and tear can improve property value and curb appeal alike. Many homeowners who have basic tools and some do-it-yourself experience with other projects will be able to replace the front door without additional help from a contractor.
Update The Kitchen Back Splash
A kitchen is a key selling point in a home, and the back splash is among the most visible features in this space. Replacing the back splash with stylish tile can improve the look and can instantly make the home more desirable. This can be a relatively simple type of home renovation project, if you have experience with tile work, that may be completed within just a few hours.
Repaint The Walls And Baseboards
Few things can improve the look of a home more easily than a fresh coat of paint. If the walls are showing signs of wear or the colors do not have modern or universal appeal, applying a fresh coat of paint to walls and baseboards is a simple enough project to tackle. For the best results, focus on the rooms with the most undesirable paint colors, in the most visible rooms of the home or in areas where the paint is in generally poor condition.
Each of these projects can have a dramatic impact on the homes appeal and can influence the value of the home itself. Each of these prjects under most circomstances can be completed with minimal time and cost to the homeowner. Those who are ready to improve their home in a short period of time can consider which of these projects will yield the most significant results in their home.